Ergonomic Comfortable Office Lounge Chair For Long Hours
Ergonomic Comfortable Office Lounge Chair For Long Hours
ivyco

Guangdong Foshan

Depends on customer

20000 pieces/month
On the road of professional customs clearance, "spider chair" gives you enough care! The bionic spider back design fits the back and waist of the human body and provides powerful back support in all directions.

"Spider chair" is also a good office lounge chair, because this chair also has a unique function - hidden pedal. When you are tired at work, pull out the pedal, lean back, rest at ease and relieve fatigue.
Ergonomic Comfortable Office Lounge Chair For Long Hours
Description:
"Spider chair" is an ergonomic rotary office chair specially designed for office workers, which provides the possibility of local rest for people who work or need to be on the post for a long time. When you are tired, you can turn the office chair into a recliner. The powerful spider back support, Concealed footrest function and large angle tilt back can let you relax and have a rest.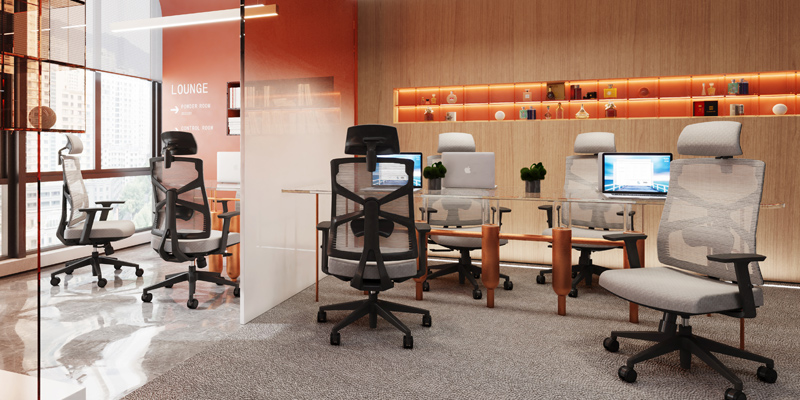 Product Parameter:
| | |
| --- | --- |
| Product name | Ergonomic Comfortable Office Lounge Chair |
| Product specification | 71*52*121~130cm |
| Gross weight | 22kg |
| Package size | 74*35*64cm |
| Mesh color | Customizable |
| Usage | Boss office、Manager office、Chairman office、Home office |
| Application | Pass SGS BIFMA test |
Functional Features:
2D adjustable headrest
The headrest rises and falls 5cm, rotates 30 ° and fits automatically to adapt to different heights. It protects your cervical spine from all directions and angles and relieves fatigue.
Bionic "spider" back design
Bionic "spider" back design and sponge waist pillow that can be adjusted up and down are very suitable for your back and waist. Adjust the height of lumbar pillow according to different height requirements.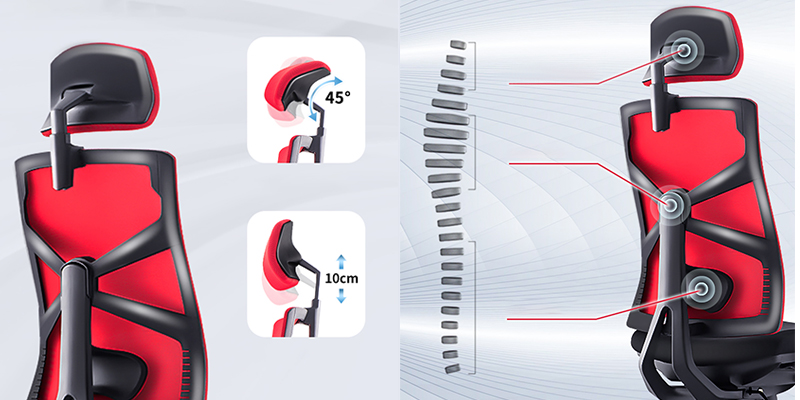 Adaptive backrest
The backrest has an adaptive adjustment distance of 3cm, which is automatically adjusted according to the backrest position of the human body to protect your lumbar spine more intelligently.
Concealed footrest
The foot rest for lunch break is designed under the seat cushion. When you need lunch break, you can pull out the foot rest to relax your legs.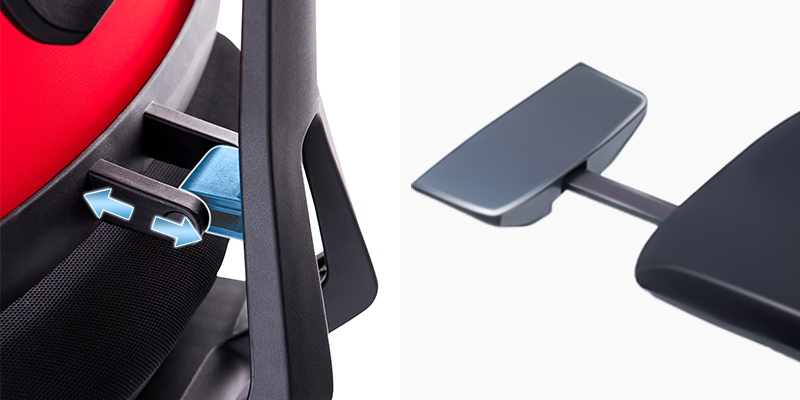 Seat back tilt adjustment
Large chassis: the seat back tilts 23 °, Multi gear locking, large angle carefree, more comfortable lunch break.
Seat height adjustment
The seat is adjusted by 10cm to adapt to different heights and different sitting positions.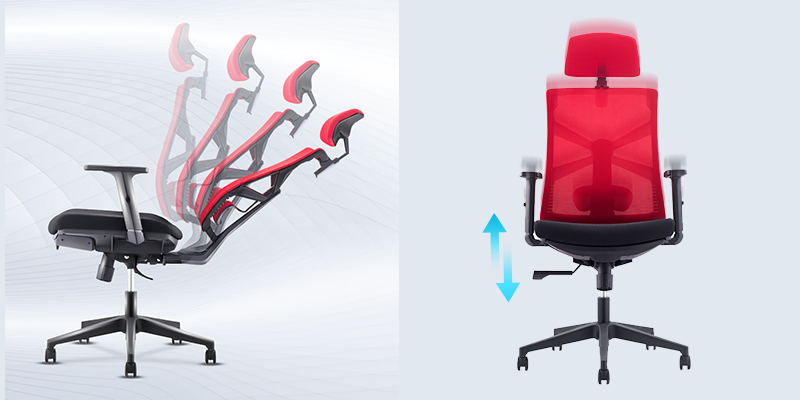 Parameter: